Blog Archives
We've got a name, we've got a logo, and we know that principle photography has wrapped. It's very little to go on, but it's got nerds all atwitter.
It's hard to believe that we're getting a new Star Wars movie, and that it's being produced by Disney… And the guy who did the Star Trek reboot… I don't know what to think here, so please feel free to speculate wildly in the comments.
"Star Wars: The Force Awakens" opens in theaters December 18, 2015.
Howdy, nerds.
News hit a few days back that "Batman: Arkham Knight," the fourth (console) installment of the stellar Arkham games, had its release date pushed back to early next year. Well, if the following trailer is any indication, this baby is going to be well worth the wait!
Hey, nerds!
According to TellTale Games, makers of the tremendously awesome "The Walking Dead" game, the second chapter of the game, titled "A House Divided," will be released on March 4th!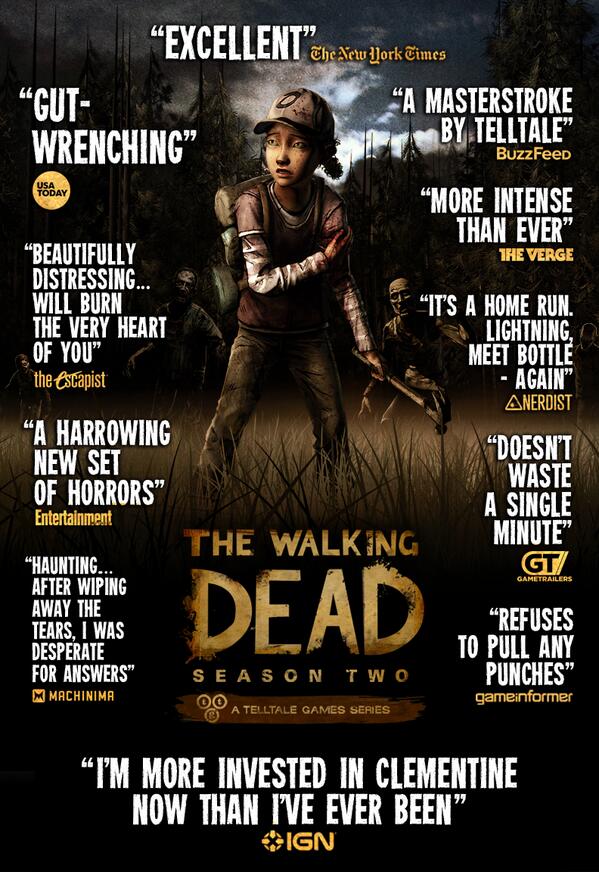 That's right! Tomorrow! Only… *counts on fingers* 77 or so days after the first chapter was released… And after TellTale promised that the games would only have about a two week waiting period between chapter release dates!
Alright! Hooray for stick-to-it-edness!
But, seriously, the games are excellent so far, I'm really digging the different dynamic of playing as Clementine, and I'm going to have a hard time balancing Mardi Gras festivities and other social obligations, as well as work, tomorrow when I undoubtedly spend several hours trying not to get got.
But, since it's been such a very, very, VERY long time since the release of Episode 1, you miiiiiight want to head on over to our review of it to freshen up before we delve into Episode 2.
Be sure to check back with us in a few days time when I've managed to eat, sleep, shower, and write a review!