"The Walking Dead" Game Season Two Episode Two TO FINALLY FUCKING BE RELEASED!
Hey, nerds!
According to TellTale Games, makers of the tremendously awesome "The Walking Dead" game, the second chapter of the game, titled "A House Divided," will be released on March 4th!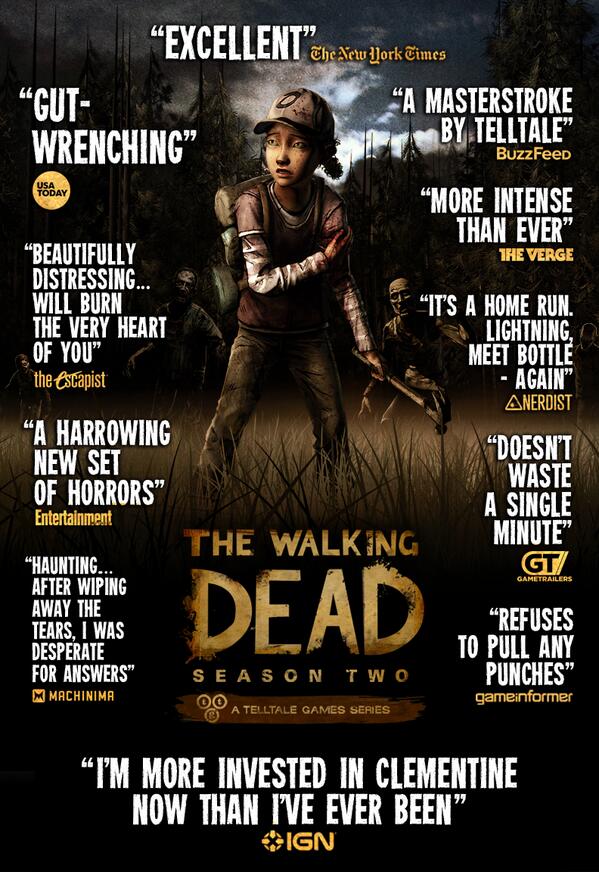 That's right! Tomorrow! Only… *counts on fingers* 77 or so days after the first chapter was released… And after TellTale promised that the games would only have about a two week waiting period between chapter release dates!
Alright! Hooray for stick-to-it-edness!
But, seriously, the games are excellent so far, I'm really digging the different dynamic of playing as Clementine, and I'm going to have a hard time balancing Mardi Gras festivities and other social obligations, as well as work, tomorrow when I undoubtedly spend several hours trying not to get got.
But, since it's been such a very, very, VERY long time since the release of Episode 1, you miiiiiight want to head on over to our review of it to freshen up before we delve into Episode 2.
Be sure to check back with us in a few days time when I've managed to eat, sleep, shower, and write a review!
Posted on March 3, 2014, in The Walking Dead, Video Games and tagged clementine, episode 2, finally, lee everett, release date, season 2, telltale games, the walking dead. Bookmark the permalink. Leave a comment.